Una prigione femminile con prigioniere vestite d'arancione! Ecco per voi 10 curiosità su Orange is The New Black!
» 01 = Orange is The New Black racconta fatti realmente accaduti a Piper Kerman, donna da cui deriva proprio il personaggio di Piper, protagonista diella serie.
» 02 = Sono stati impiegati sette mesi per scrivere la prima stagione della serie.
» 03 = Le attrici che interpretano Poussey e Taystee si conosco dai tempi dell'università.
» 04 = Orange is The New Black è la serie TV di netflix più seguita e la quarta stagione conta una media di quasi 15 milioni di telespettaori.
» 05 = Uzo Aduba, Crazy Eyes nella serie, ha vinto un Emmy  come miglior guest star femminile in una serie TV!
» 06 = I volti che si vedono nella sigla, sono prigioniere a cui si ispirano i personaggi della serie.
» 07 = Natasha Lyonne, Nicky nella serie, compare ino dei primi episodi della comedy New Girl.
» 08 = Matt McGorry, interprete della guardia John Bennett, è uno dei protagonisti della serie How to Get Away with Murder.
» 09 = Il titolo di ogni episodio viene menzionato dai personaggidella serie in uno dei loro dialoghi.
» 10 = Dato l'enorme successo della serie, dopo la quarta stagione, Netflix ha deciso di rinnovare Orange is The New Black fino alla settima stagione!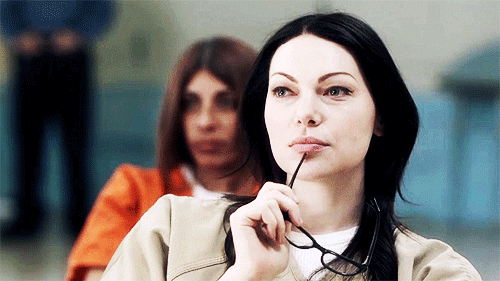 LASCIA UN MiPiace ALLA PAGINA FACEBOOK: LetsTV.
SEGUI LA PAGINA SULL'ACCOUNT TWITTER:@LetsTVofficial
A presto!
dAvide
(Visited 410 times, 1 visits today)