Avvocati, scene del crimine, incendi e omicidi sono gli ingredienti principali di questa eccezionale serie! Ecco per voi 10 curiosità su How to Get Away with Murder!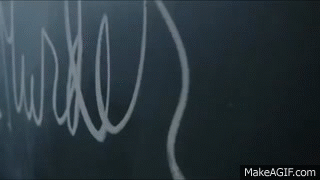 ---
» 01. 
Il titolo di ogni episodio è preso da una frase che uno dei personaggi dice all'interno della puntata. Questo ad eccezione del primo episodio che è semplicemente chiamato "Pilot".
---
» 02. 

Viola Davis, Annalise Keating in
How to Get Away with Murder
, è stata la prima donna afro-americana a ricevere un Emmy Award come "Protagonista in una serie drama" per la sua performance nella serie.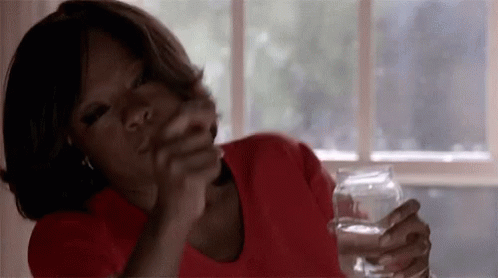 ---
»03.
How to Get Away with Murder
è stato scelto come Programma dell'anno durante la sua prima stagione risalente, ormai, al 2014!
---
» 04.

 



La serie è ambientata nello stesso universo di Scandal, serie con protagonista Olivia Pope! Le due serie, create da Shonda Rhimes, si sono incontrate per due episodi cross-over: Scandal nella puntata 7×12 e
How to Get Away with Murder
nella puntata 4×13!
---
» 05.
Sempre per rimanere in tema Scandal-HTGAWM, Liza Weil, che interpreta Bonnie Winterbottom, ha recitato in entrambe le serie!
---
» 06. 

Matt McGorry, prima di diventare Asher Millstone nella serie, era John Bennett in Orange is the New Black!
---
» 07. 

Karla Souza, Laurel Castillo nella serie, si era presentata alle audizioni per interpretare altri due personaggi: Michaela Pratt e/o Rebecca Sutter.
---
» 08. 
Charlie Weber (Frank) e Liza Weil (Bonnie), si sono frequentati fuori dal set della serie e sono stati una coppia.
---
» 09.

 


Fino alla terza stagione, era il nono episodio a spiegarci i vari flashforward e a "risolvere" il mistero protagonista di ogni stagione. A partire dal quarto ciclo di episodi, è la puntata numero otto a concludere la prima parte della stagione rivelandoci il mistero.
---
» 10.

 



L'aula di Annalise è una vera e propria classe, ma solo nel primo episodio girato in Pennsylvania. Dalla seconda puntata in poi, è stato creato un set per la classe della Keating!
---
E queste erano 10 curiosità su How to Get Away with Murder!
Clicca QUI per leggere le 10 curiosità sulle altre serie TV!
INSTAGRAM : LetsTV
FACEBOOK: LetsTV.
TWITTER:@LetsTVofficial
dAvide
(Visited 337 times, 1 visits today)