Lo abbiamo aspettato e sperato tutti e, ora, finalmente, arriva l'annuncio ufficiale: HOW TO GET AWAY WITH SCANDAL sarà il cross-over tra How to Get Away with Murder e Scandal!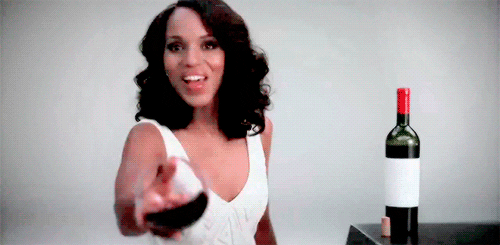 È di questi giorni l'annuncio che, le protagoniste delle due serie TV, hanno fatto riguardo il cross-over!
Il primo arriva da parte di Kerry Washington che su Twitter scrive: "Hey, Ms. ViolaDavis controlla qua. Questo posto ti sembra familiare?! Dove sei?".
Arriva presto la risposta di Viola Davis, Annalise in How to Get Away with Murder, che scrive sul social: "Hey KerryWashington indovina dove sono?!".
HOW TO GET AWAY WITH SCANDAL:
LA CONFERMA DI SHONDA RHIMES!
Anche Shonda Rhimes ha voluto partecipare alla conferma del cross-over pubblicando su Twitter una parte del copione della puntata speciale in cui Annalise Keating e Olivia Pope si troveranno faccia a faccia! La Rhimes scrive: "Gente, sta succedendo, PeteNowalk, sei pronto per questo?".

La parte di copione recita:
"OLIVIA
La gente pensa che mentiamo per vivere. Infatti, la verità è spesso la nostra più grande arma.
(poi)
Qualcun'altro?
C'è silenzio per un attimo, poi, da dietro la stanza
VOCE (Fuori Campo)
Non sanno di essere in crisi.
Olivia guarda, incontra gli occhi della voce che ha risposto.
OLIVIA
Molte bene, Miss…
Ci giriamo PER RIVELARE ANNALISE KEATING!!!!
ANNALISE
Keating. Annalise Keating.
QUESTO È IL MOMENTO CHE TUTTI ABBIAMO ASPETTATO"
Che cosa accadrà in questo attesissimo cross over? Non ci resta che aspettare ulteriori informazioni e sperare che questo episodio arrivi presto!
(Visited 39 times, 1 visits today)