Netflix ha, finalmente, la data dell'attesissimo ritorno di Orange is the New Black!
La serie si prepara a tornare con la sua quinta stagione! Ecco quando.
Dopo una fantastica quarta stagione, Orange is the New Black si prepara a tornare per la quinta, e non ultima, volta!
L'inaspettato finale della quarta stagione non ha fatto altro che aumentare l'attesa per le nuove puntate e, finalmente, Netflix ha rilasciato la tanto attesa data!
9 Giugno 2017
Proprio così! Il 9 giugno i 13 episodi della quinta stagione di OITNB verranno rilasciati sulla piattaforma televisiva e scopriremmo, finalmente, come proseguiranno le vicende delle detenute più famose della televisione!
Alla fine della quarta stagione abbiamo detto addio ad una di loro e abbiamo assistito ad una rivoluzione che potrebbe far cambiare tutto!
Per annunciare la data della quinta stagione, Netflix ha rilasciato un breve promo con tutte le protagoniste della serie. Eccolo per voi:
Ricordo che Orange is the New Black è stato rinnovato per altre due stagioni raggiungendo così la settima stagione quindi, per adesso, i fan possono stare tranquilli perchè staremo in compagnia delle detenute per almeno altri due anni!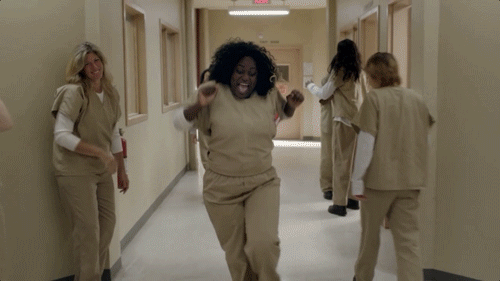 LASCIA UN MiPiace ALLA PAGINA FACEBOOK: LetsTV.
SEGUI LA PAGINA SULL'ACCOUNT TWITTER:@LetsTVofficial
A presto!
dAvide
(Visited 160 times, 1 visits today)