Come ogni anno, ormai, siamo abituati alla pausa invernale delle serie TV ma, da Gennaio, il TGIT tornerà con: Grey's Anatomy – Scandal – How to Get Away with Murder!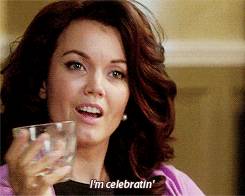 Le tre serie di Shonda Rhimes torneranno a riempire il palinsesto del giovedì sera sul canale americano ABC. Meredith, Olivia e Annalise sono pronte a tornare e lo faranno dal 26 gennaio!
+Grey's Anatomy: 13×10 "You Can Look (But You'd Better Not Touch)"
+Scandal: 6×01 "Survival of the Fittest"
+How to Get Away with Murder: 3×10 "We're Bad People"
Mentre le nuove stagioni di Grey's Anatomy e How to Get Away with Murder sono già andate in onda, quella di Scandal è stata rimandata al 2017:
Abbiamo dovuto aspettare ma, finalmente, il TGIT sta per tornare al completo!
Abbiamo assistito alla lunga preparazione di Alex al suo processo. Abbiamo assistito alla morte di uno dei protagonisti di HTGAWM e adesso che cosa dobbiamo aspettarci da Scandal?
Ecco il promo della nuova puntata:
https://www.youtube.com/watch?v=4yIZ94OMUNM
Ne vedremo delle belle in questo TGIT!
Ecco inoltre degli episodi che seguiranno la settimana delle premiere invernali:
+Grey's Anatomy: 13×11 "Jukebox Hero"
+Scandal: 6×02 "Hardball"
+How to Get Away with Murder: 3×11 "Not Everything's About Annalise"
Gennaio arriva presto perchè non ne possiamo più di aspettare questo TGIT 2017!!!
LASCIA UN MiPiace ALLA PAGINA FACEBOOK: LetsTV.
SEGUI LA PAGINA SULL'ACCOUNT TWITTER:@LetsTVofficial
A presto!
dAvide
(Visited 160 times, 1 visits today)