O mia Annalise! How to Get Away with Murder è tornato ed ha lasciato subito il segno. Un segno difficile da rimuovere.
Questa è sempre stata una serie complicata e con una trama intrecciata e anche questa puntata ce lo dimostra. Nella prima scena vediamo una barella con un cadavere coperto e, per quello che succede subito dopo, pensiamo subito che quel corpo appartenga al padre di Wes, ucciso nel finale della seconda stagione.
Così comincia la terza stagione. La puntata ci mostra l'estate dei Keating Five i quali si ritrovano, nel presente, ad affrontare un nuovo caso.
Sembra tutto troppo normale e, infatti, alla fine dell'episodio tutto cambia. La barella vista ad inizio episodio si scopre essere in realtà situata 2 mesi nel futuro (Flashforwards are back!) quindi quel corpo non appartiene al padre di Wes. Anzi! Annalise arriva sulla scena e vede il volto del cadavere. Subito dopo urla e piange disperata mentre la sua casa è avvolta dalle fiamme!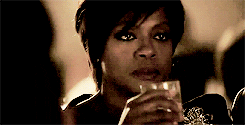 Che cosa diamine è successo in 30 secondi?! Chi è quel corpo privo di vita?! A chi dovremmo dire addio questa volta?! CI ritroveremo di fronte ad un George O'Malley 2.0?
Paura. Ansia. Dateci tutti gli episodi della terza stagione di How to Get Away with Murder ADESSO.
LASCIA UN MiPiace ALLA PAGINA FACEBOOK: LetsTV.
SEGUI LA PAGINA SULL'ACCOUNT TWITTER:@LetsTVofficial
A presto!
dAvide
(Visited 47 times, 1 visits today)